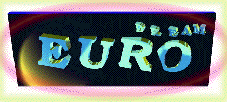 Welcome !
To get some information about what is happening in
Greece
on the study of dreams,
you can get in touch with
Sakis Totlis
who is our
european correspondant
for this country.
Sakis Totlis is a fairly well known author in Greece of novels, movie scripts, historical and philosophical books.
The last 12 years he has developed a dream theory and a dream interpreting method called "Space-emotional". On this he has published three books so far in Greek.
Recently his work on "Space and emotion" was presented by «Archeology and arts», the most authoritative scientific magazine in Greece.
To get more infomation about the method and theory, visit his personal site : Sakis Totlis
---
N.-B. : If you have a personal site (or a space on a site) or you know some other internet addresses relating to the study of sleep and/or dreams in Greece, just send us an email to Oniros (Roger Ripert)


Hope to hear from you soon
---
Top of the page
HOME