EUROLINKS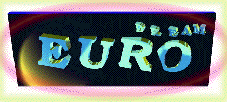 *
ITALY


Welcome !
---
Organizes a dreams database (in italian, english and spanish) in order to study oneiric themes, archetypes and structural organization. We believe that dreams are collective messages that enhance universal consciousness, as well as individual significance and their common restrictive drive interpretation. Our point of view is in accord with jungian analytic psychology and Silvia Montefoschi thought. We welcome any dream you will send us, and we'll publish it anonymously, respecting the persons and the oneiric message . In exchange for this you can freely look the dreams up in our online.

This database is organized by the psychoanalytic association CEPEI

---
a site in italian devoted to lucid dreams.
The webmaster : Paolo Scaffardi

---

You can also get in touch with Francesco M. Battisti :
Università degli Studi di Cassino
Laboratorio per lo Studio dei Nuovi Servizi
Via Zamosch 03043 Cassino Italia

---

A site hold by Marzia Mazzavillani, relational counselor who did a very long formation on Voice Dialogue, a method used by the jungian psychologist Hal and Sidra Stone.
A web space about Dreams, hosted by Super Eva community.

---

N.-B. : If you have a personal site (or a space on a site) or you know some other internet addresses relating to the study of sleep and/or dreams in Italy, just send us an email to Oniros (Roger Ripert)


Hope to hear from you soon
---
HOME